This is the biggest proof of success of a franchise business
It is when the existing franchises are so happy & satisfied that they invest more & more with the brand, and take up more franchise stores themselves! This happens when not only the financial returns are great, but when the promises made by the brand before onboarding a franchise are upheld in entirety even after franchise operations are started.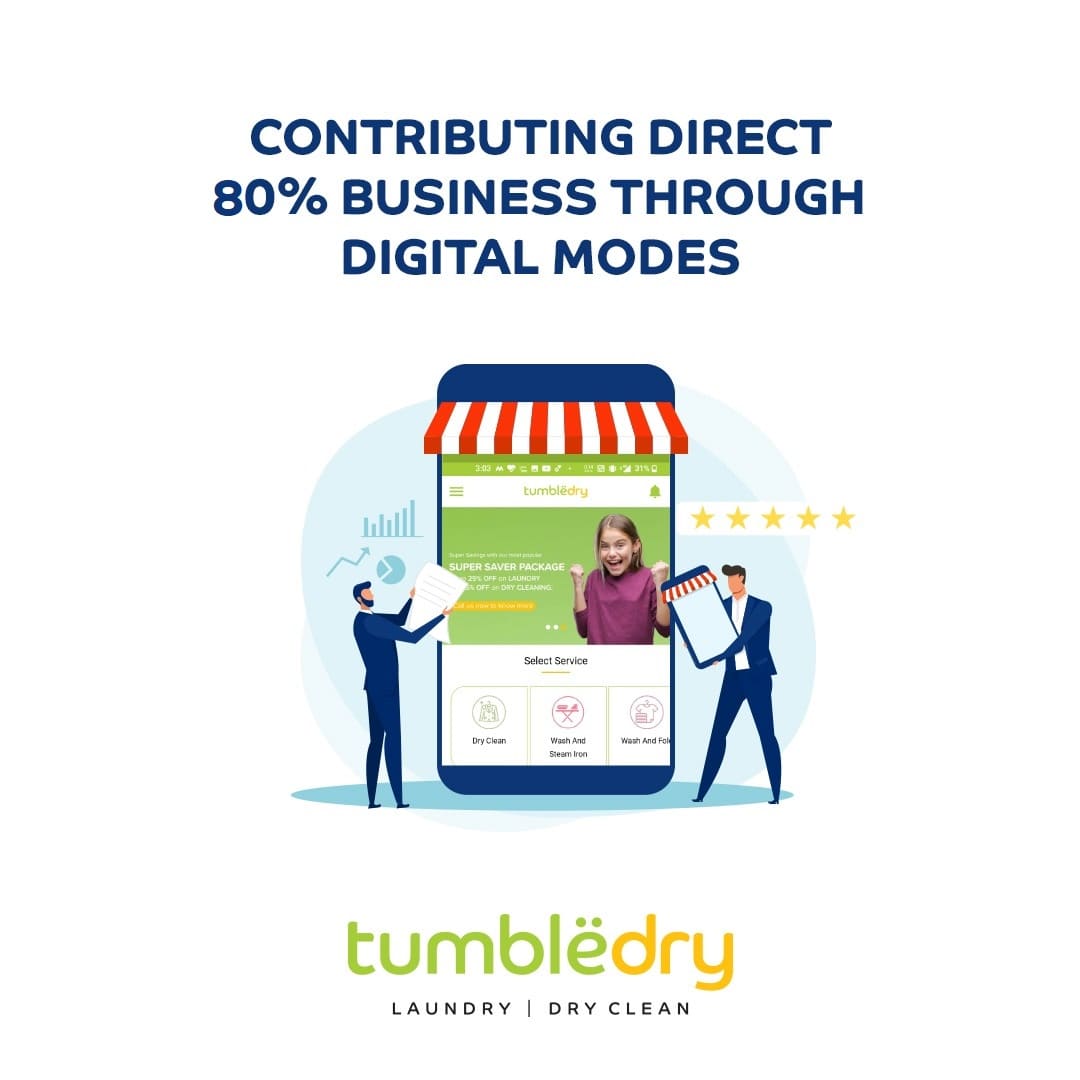 Tumbledry's
market leading customer offering, led by the aspects given below, has led to
superhigh profits for our franchise stores, even in a year of recession for the Indian economy
!
Digital & App innovation in line with whole economy and consumer habits going towards digital consumerism
R&D lab for new garment processing technology development, and
Comprehensive manpower training to ensure great output for customer each and every time
For more details on these aspects
In addition, our strong support in business development has led to month-on-month growth in business for our franchise partners. Result of this has been the growing confidence of our partners not only in the future of laundry & dry clean industry, but in the immense strength of Tumbledry's brand value as well. And thus, Tumbledry brand is growing fast organically with our existing franchise partners lapping up all the nearby territories in their city. 
Let's meet some of our franchise partners who have taken franchise of multiple Tumbledry stores (names have not been disclosed in order to protect privacy of our partners).
As you would notice below that none of these partners had any experience of laundry & dry clean industry before taking the leap of faith with Tumbledry franchise. However, our market leading & innovative technology, and rigorous processes has rewarded their faith so much so that running Tumbledry stores is now their main profession.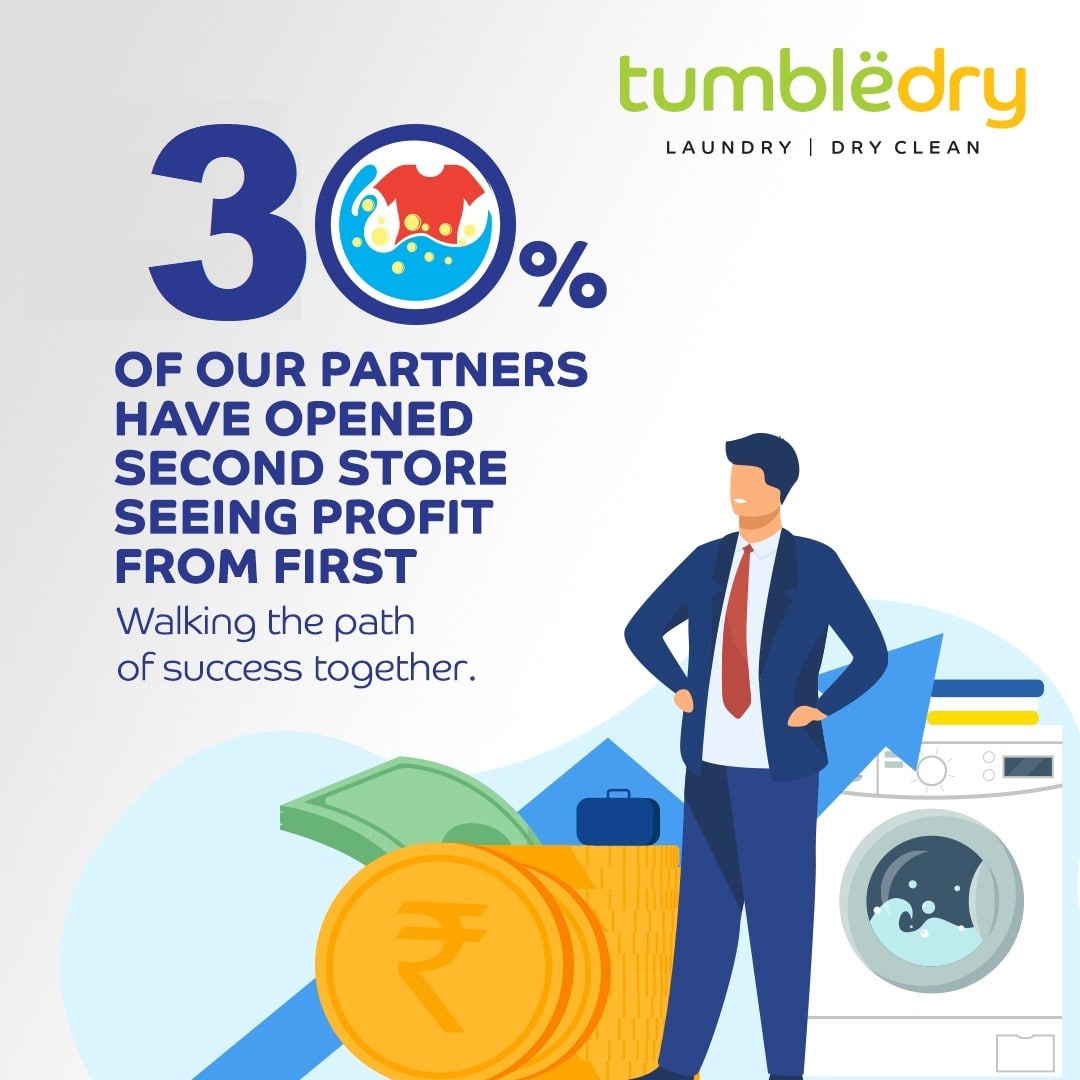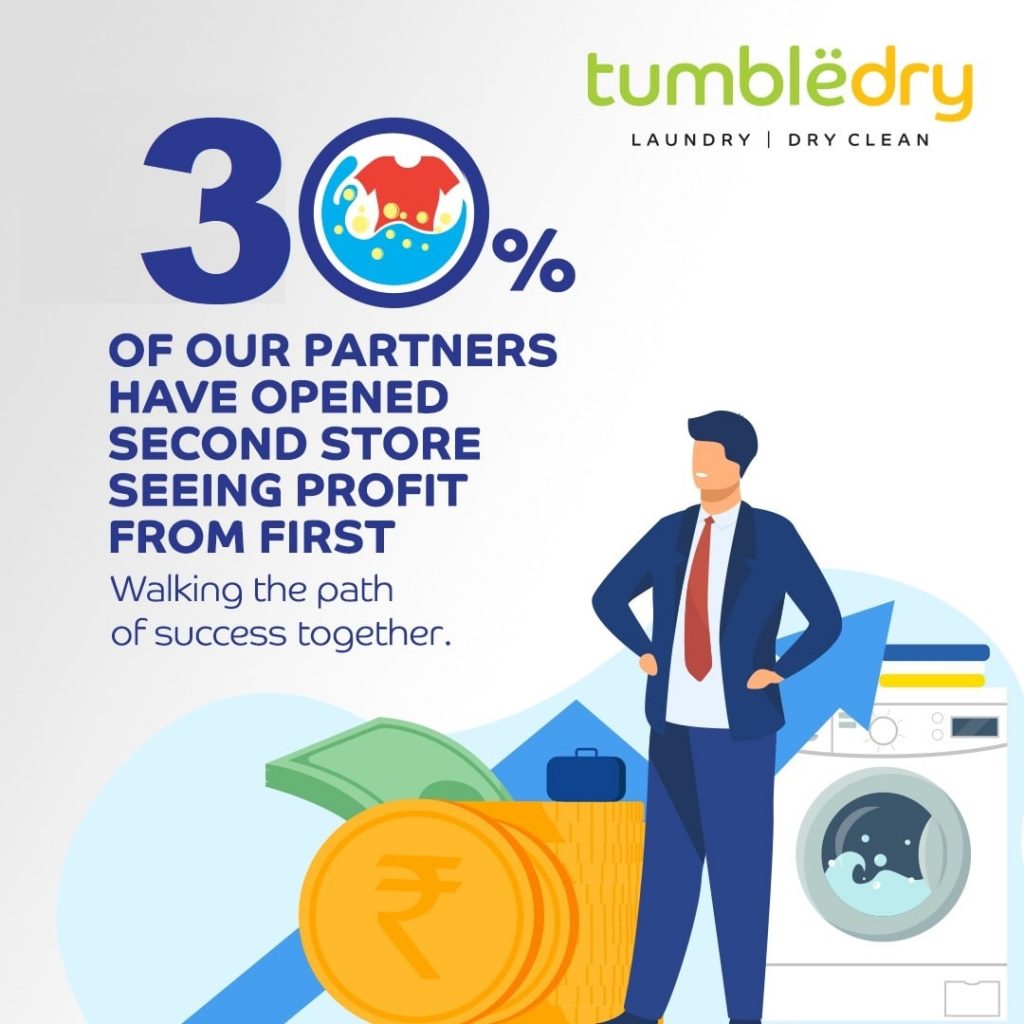 | | | | |
| --- | --- | --- | --- |
| | | | |
| | | | |
| | | | |
| | | | |
| | | | |
| | | | |
| | | | |
| | | | |
| | | | |
| | | | |
| | | | |
| | | | |
| | | | |
| | | | |
| | | | |
| | | | |
| | | | |
| | | | |
| | | | |
| | | | |
| | | | |
| | | | |
| | | | |
| | | | |
| | | | Ice Cream Franchise Outlet |
| | | | |
| | | | |
| | | | |
| | | | |