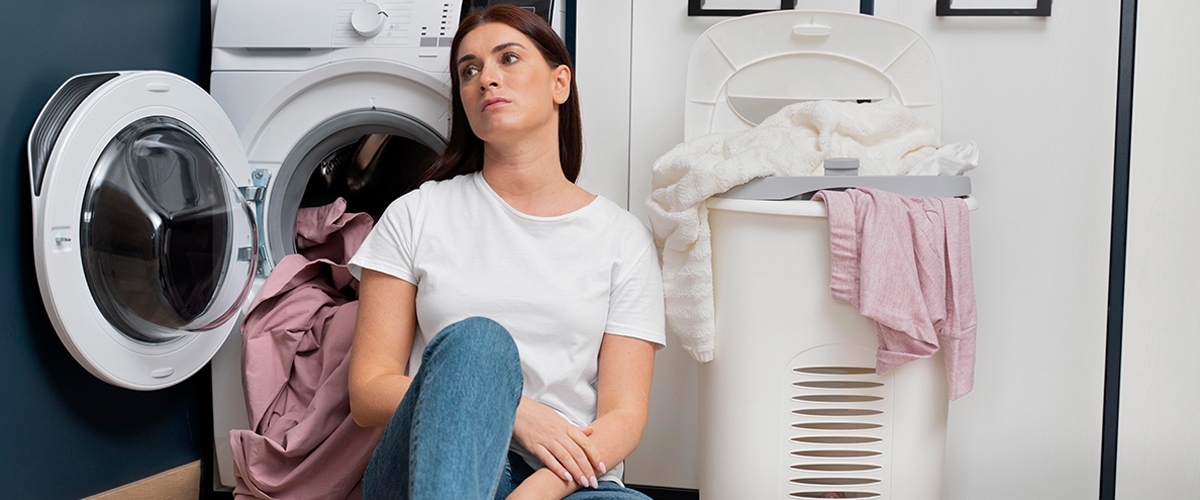 It is rare to find a person who have never had a laundry disaster. They can happen to anyone, only the reasons can be different. The reasons can be using a wrong cleaning product, a wrong cleaning method or poorly-functional equipment and some bad laundry habits. In this article, we will discuss some common laundry problems, how to fix and prevent them.  
So, if you want to prevent laundry mistakes and keep your clothes in the best possible condition, keep reading.
Laundry Problem 1: Greyness In Clothes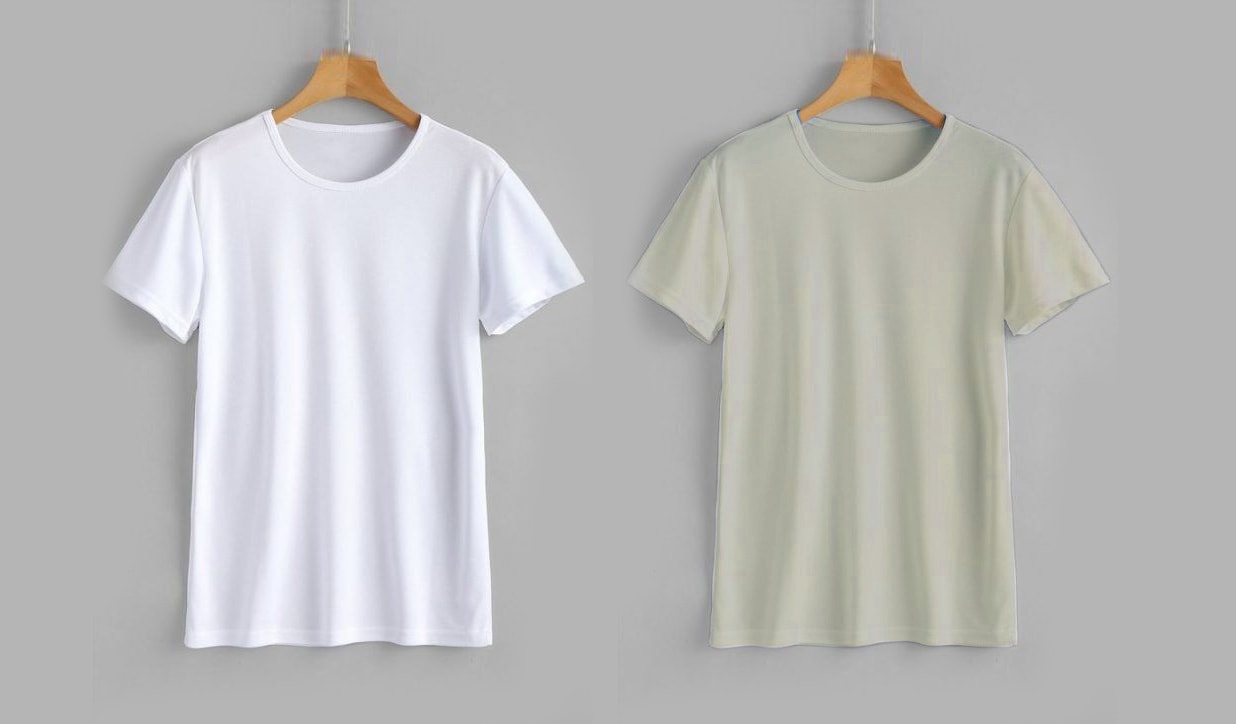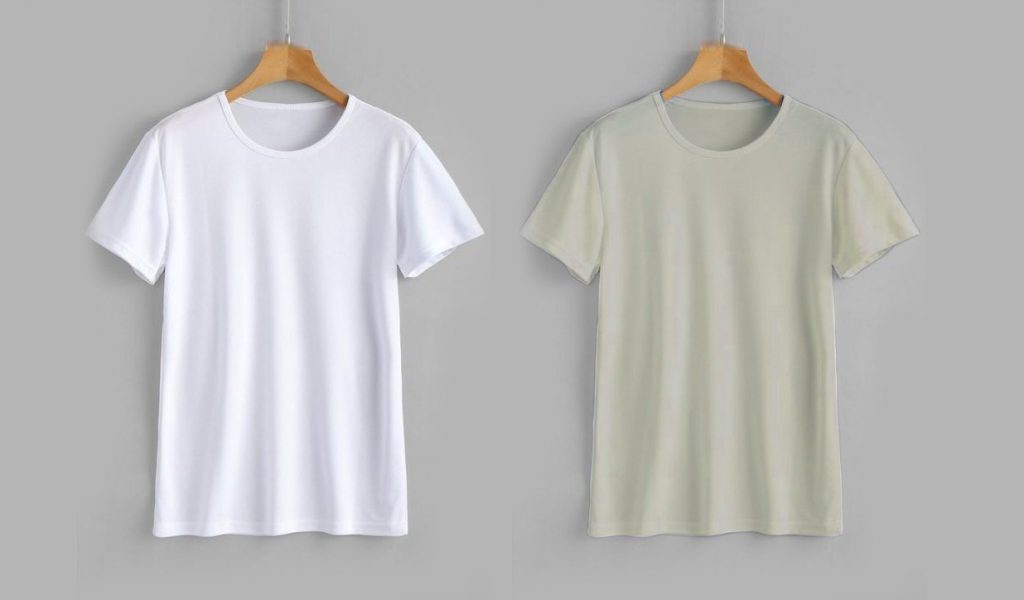 When your clothes don't come out clean after washing, they look greyish. Here are some main reasons why they don't get clean properly:
Not separating heavily soiled clothes from other clothes. Soil gets deeply transferred to the whole load.
Wash temperature lower than the recommended limit. The dust particles don't break down.
Using a very less amount of detergent not helps in removing dirt from the clothes.
You can fix this common laundry problem by simply rewashing clothes properly at home. Also, check the garment care label to know which clothes need warm water during laundry.
Laundry Problem 2: Too Much Creases In Clothes
Ever noticed unusual creases on clothes? If yes, then you might know how tough it makes ironing. Heavily wrinkled or creased clothes often take double the time in ironing that usual. And sometimes, they don't go away completely even after trying hard.
The main reason of such creases in overloading of washing machine. When you cramp up the washer tub of your machine the clothes move around in a mass. The pressure inside the drum is increased especially when the machine is on high spin and it causes creases.
Here is how you can make such wrinkles easy to iron:
Sprinkle water all over the wrinkles before ironing.
If the above tip does not work, sprinkle starch solution on the clothes before ironing.
Starching has its own set of Do's and Don'ts. You can refer to our article – How To Use Starch For Clothes to understand the process better.
The simple way to prevent this common laundry problem is not to overload your washer. Always remember the clothes need enough space to move inside freely. Try to give them the required space.
Laundry Problem 3: Holes In Clothes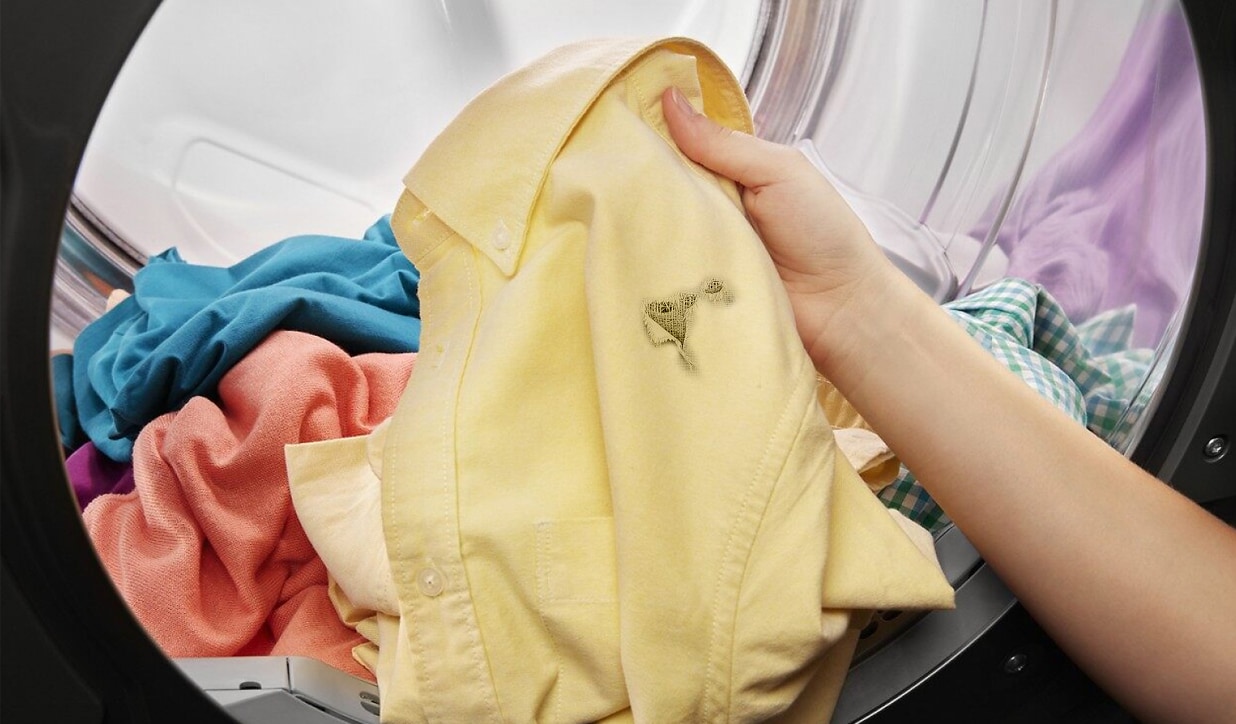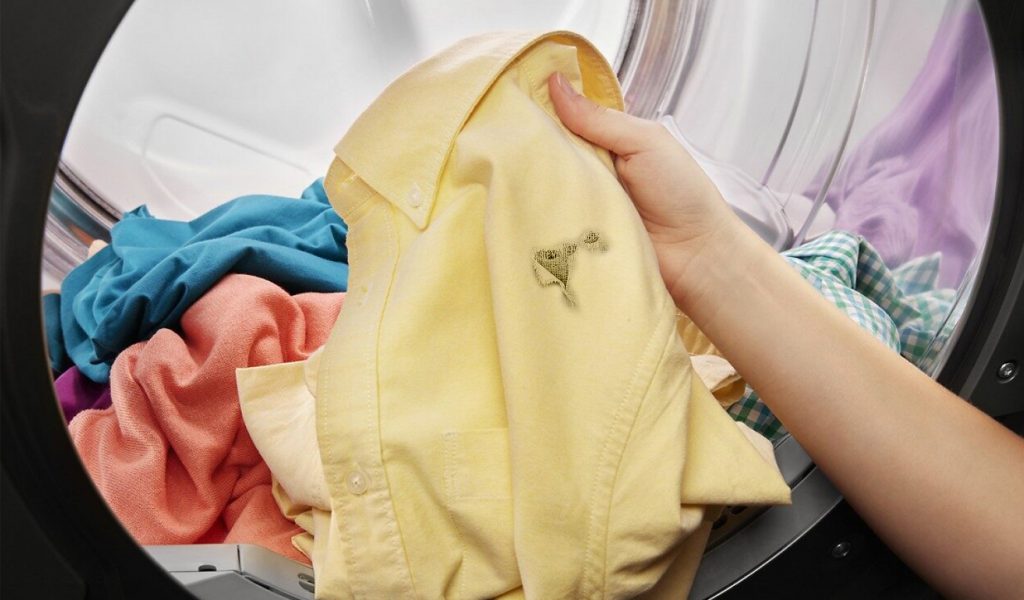 There are several reasons why your clothes may get holes during laundry, some of them are:
Using too much chlorine bleach or not diluting it properly can weaken fibres and cause holes.
The embellishments of one garment may be abrasive to the other garment and create holes.
Open zips and buttons of the clothes may rub against the fabric and cause holes.
You can send such clothes for darning to a professional. Darning is a stitching technique that helps in mending clothes.
Here is what you can do to avoid this common laundry problem:
You should always close all the zips and buttons before putting your laundry load into the washer.
While sorting your laundry, make sure you separate embellished clothes like sequin, beads, etc. so they don't damage other clothes.
Always dilute chlorine bleach with water before using it in the laundry.
Laundry Problem 4: Yellowed Clothes
One of the main reasons why your clothes get yellowed after some time is the hard water supply in your area. It carries some mineral deposits which can make clothes yellowed and stiff. Some of the other major reasons are constant and consistent contact with sweat, dirt, grime or oil.
In case your area has a hard water supply, you should use baking soda in laundry. Baking soda can regulate the pH level in the water and remove some mineral deposits found in hard water. If you think that yellowish colour has occurred due to a particular stain, you can refer to our stain removal guide and treat it accordingly.
If you have identified you get a hard water supply, you should avoid using it. There are no sure-shot ways to prevent this common laundry problem if the source are stains. You can just be attentive and try to prevent stains.
Laundry Problem 5: Colour Bleeding Stains On Clothes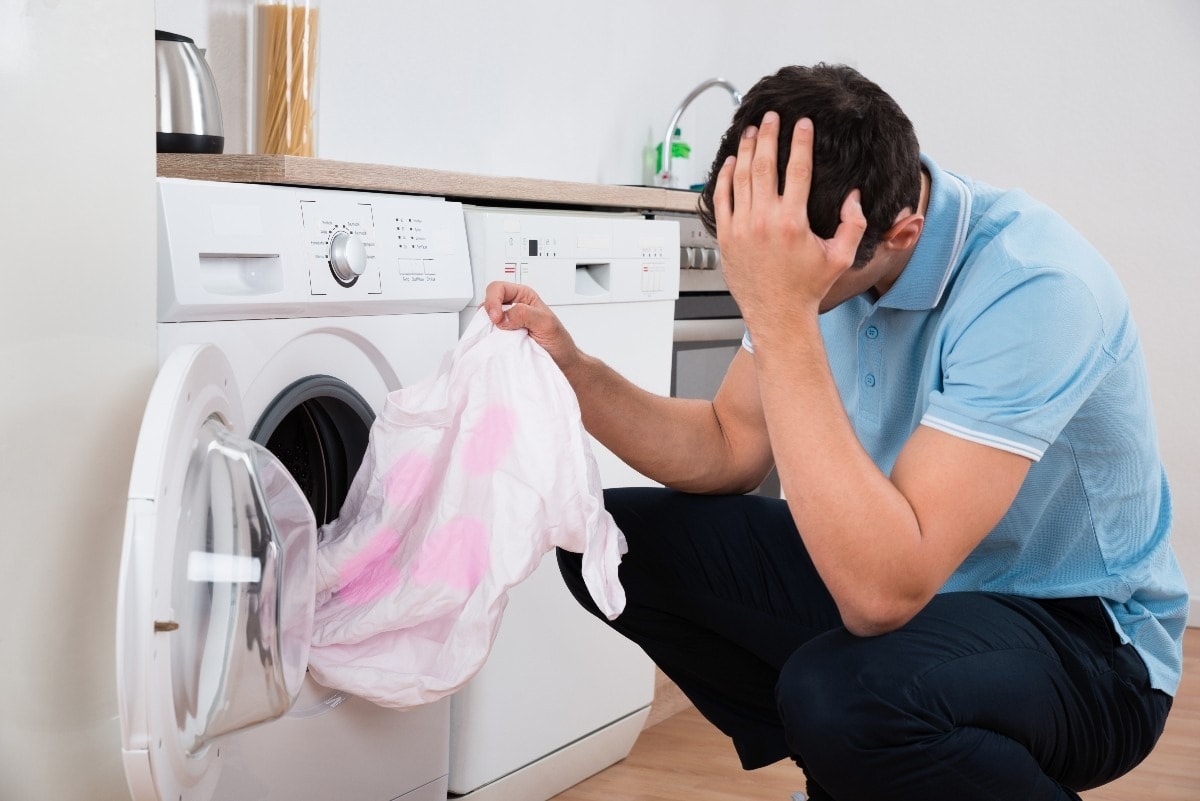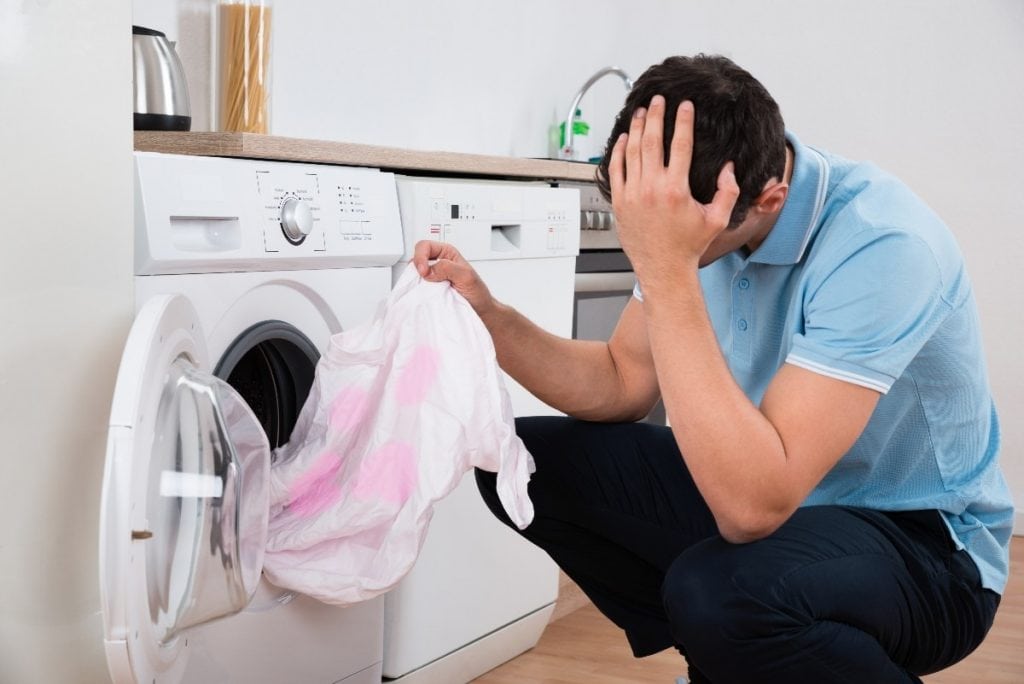 The sight of colour bleeding stains often triggers panic. However, it is possible to get rid of such stains easily. And by just taking a few precautions you will never end up in the same mess.
To remove colour-bleeding stains from clothes you can rewash the garment usually. If it still persists then you can use bleach, vinegar or a commercial stain remover depending on the fabric. You can refer to our blog – How to remove colour bleeding stains from clothes to know details in this regard.
Here are some precautions that can save you from this common laundry problem:
Read the garment care label properly: Manufacturers often mention warning on garment care labels about colour bleeding. If there is any such warning you should wash such garment alone.
Carry out a colour bleeding test: You can take a cotton swab or a microfibre cloth. Dip it in a liquid detergent and start rubbing it gently on the garment. If you have powder detergent you can mix a teaspoon of detergent into 2 tablespoons of water to carry out this test. In case you see colour spreading onto the cotton swab or microfibre cloth, the garment is bleeding colour. Such garments should be washed alone.
Use a colour run preventive: There are various colour run preventive products such as colour catcher available in the market. You can use them to prevent colour bleeding.
Separate light and dark-coloured clothes: Dark-coloured clothes often bleed colour. Thus, separate them from white and light-coloured clothes before washing.
Don't leave wet clothes in the washer: Take out your clean clothes from the washer right after the wash cycle ends.
Laundry Problem 6: Lots Of Lint On Clothes
Lint may seem normal on woollens but it never makes sense when it appears on freshly cleaned clothes. Fabrics like wool and cotton often generate lint. And, when you wash all clothes made up of both natural and synthetic fabrics together, the lint gets transferred to synthetic clothes as well.
Another major reason why you see lint on clothes is a faulty washing machine or wrong washing techniques.
Here is how you can prevent this laundry problem:
Clean the lint trap of your washing machine before it is full.
Wash clothes prone to lint inside out.
Either hand wash garments having lint or wash them on a gentle cycle.
Wash clothes with heavy lint separately.
Laundry Problem 7: Shrunken Woollen Clothes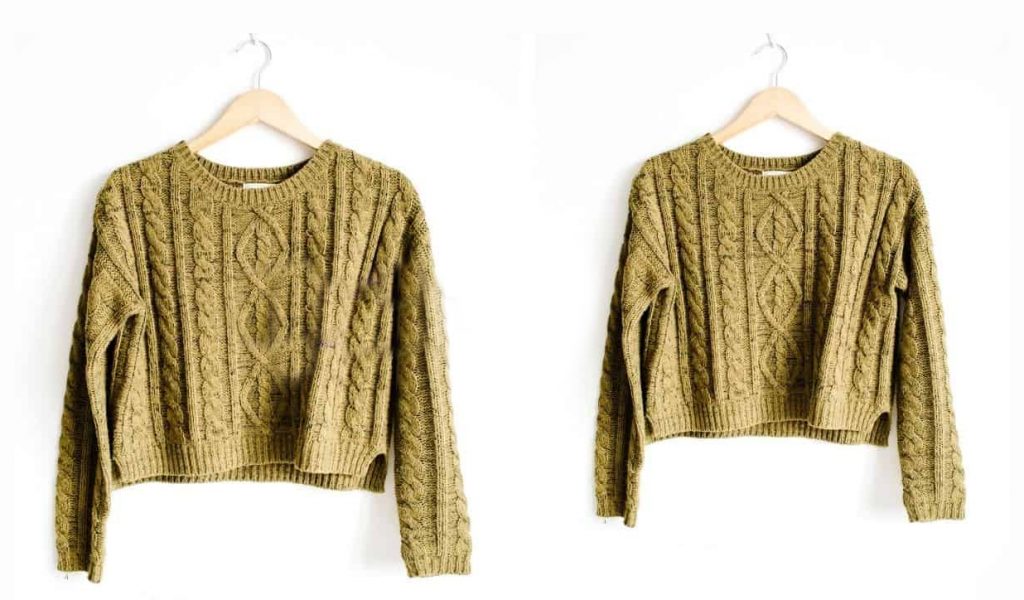 If your favourite wool sweater shrunk after washing, there is certainly wrong with the way you do laundry. You can be making the following mistakes:
Washing woollen clothes in extremely hot water
Running your dryer machine on a high heat cycle for drying woollens
While there are no sure-shot ways of restoring a shrunk garment to its original size you can still try. In some cases, the shrunken sweaters can still get back in shape. 
Soak the wool garment in a tub of lukewarm water and baby shampoo or hair conditioner. Let it soak for 30 minutes. Then take the garment, lay it on a clean flat surface and stretch it manually. Keep stretching from all directions for 15-20 minutes. It can get back to its normal size.  
Laundry Problem 8: White Residue On Clothes
Sometimes you may see tiny white spots or white stains on your freshly clean clothes. This white residue doesn't only looks bad but it also make clothes stiff. Why does it happens?
The white residue is nothing but your laundry detergent. When you use extra detergent it does not get rinsed out completely during the normal rinse cycles and stays in your clothes. Once the clothes get dried out, it becomes visible as white stains, marks or spots.
If you want to get rid of this residue you will have to rinse your clothes in clean water multiple times. Keep rinsing until you don't see sudsy water dripping off. You can also add vinegar to your rinsing water ( during hand wash) or rinse cycle (if you are using a machine).
To prevent this very common laundry problem you should only avoid using too much detergent. Please remember extra detergent will not make your clothes cleaner. You can even use half of the recommended quantity of detergent.
Laundry Problem 8: Odour In Washer Tub Of Machines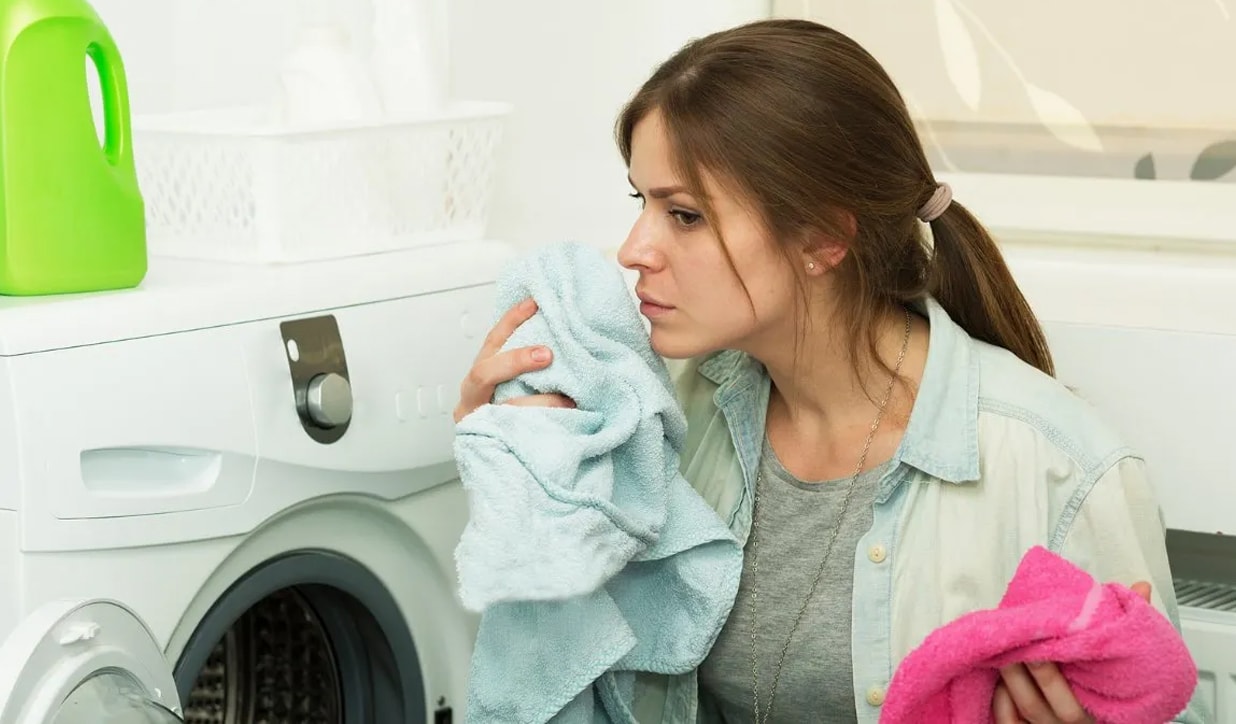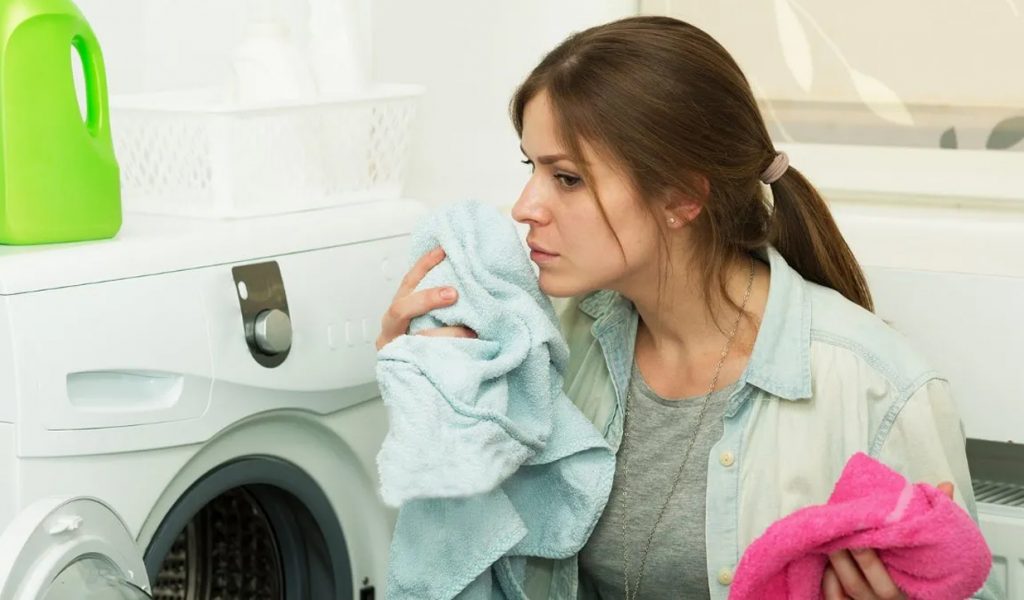 If you have a front-loading washer at home, you might have experienced odour after a wash cycle ends. Such washers tend to hold odours due to improper use and cleaning. 
The main reason for odour is the residue of detergents and laundry additives like fabric softener, bleach, etc. Other than this, if you leave wet clothes in the washer for too long it gives rise to mould and mildew growth, especially in a warm and humid climate. 
To prevent bad odour in the washer, you can adopt some good laundry habits listed below: 
Take out clean clothes from the washer tub as soon as the cycle ends. 
Let your washing machine dry properly after every wash cycle before closing the lid. You can pat it dry using a clean towel as well. 
Run your machine on a hot wash cycle (60 degrees Celsius) without any clothes or detergent. Do this once every month to get rid of mould and bacteria. 
Clean your lint trap every week. 
Laundry Problem 10: Faded Clothes
There are multiple reasons why clothes fade after laundry, including:
Harsh detergents
Excessive agitations during washing
Over drying
Hot water
Sadly, there is no proven method to restore the colour of faded garments that you can do on your own. However, you can definitely try some premium dry cleaning services. Because trusted dry cleaners often use specialized chemicals for colour restoration.
While you cannot restore the colour of your faded garments you can prevent other garments from fading by the following laundry practices:
Use hot water only when it is recommended on the garment care label
Do not over-dry your clothes in the dryer or under the sun
Try to wash your clothes on a gentle cycle
Do not use harsh detergents
These were 10 common laundry problems that you might have faced at some time in your life. We hope now you can fix and prevent these problems while washing clothes. 
To know more such things about washing your clothes properly and taking care of them, keep coming back to Tumbledry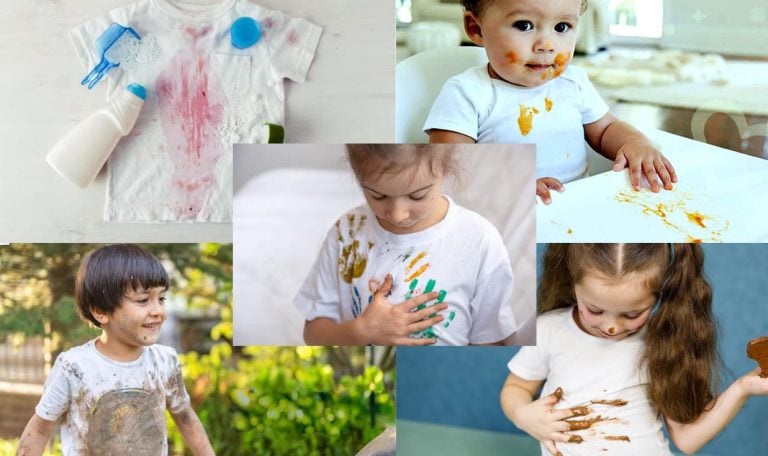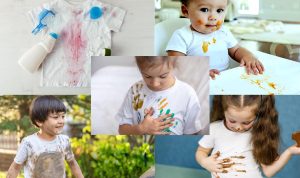 Find a well-compiled list of different products that...
Read More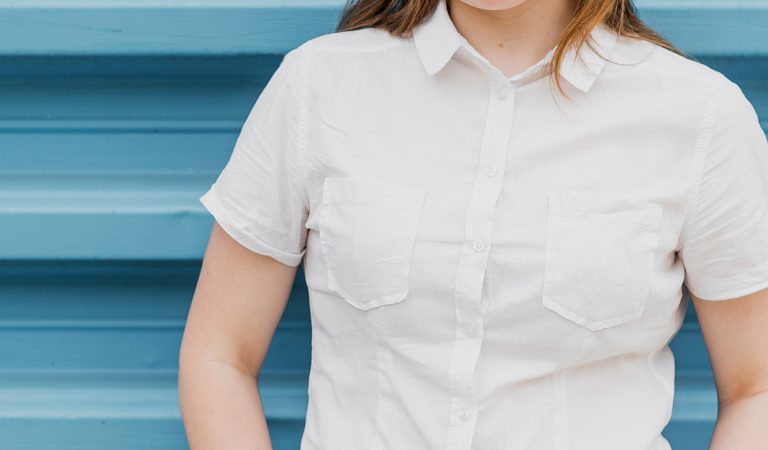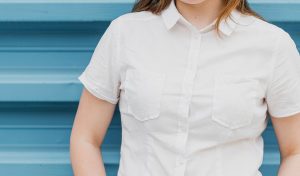 You love the comfort of cotton clothes, especially...
Read More